VERRÜCKTE SONNE – The upcoming childrenshow at Friedrichstadt-Palast, Berlin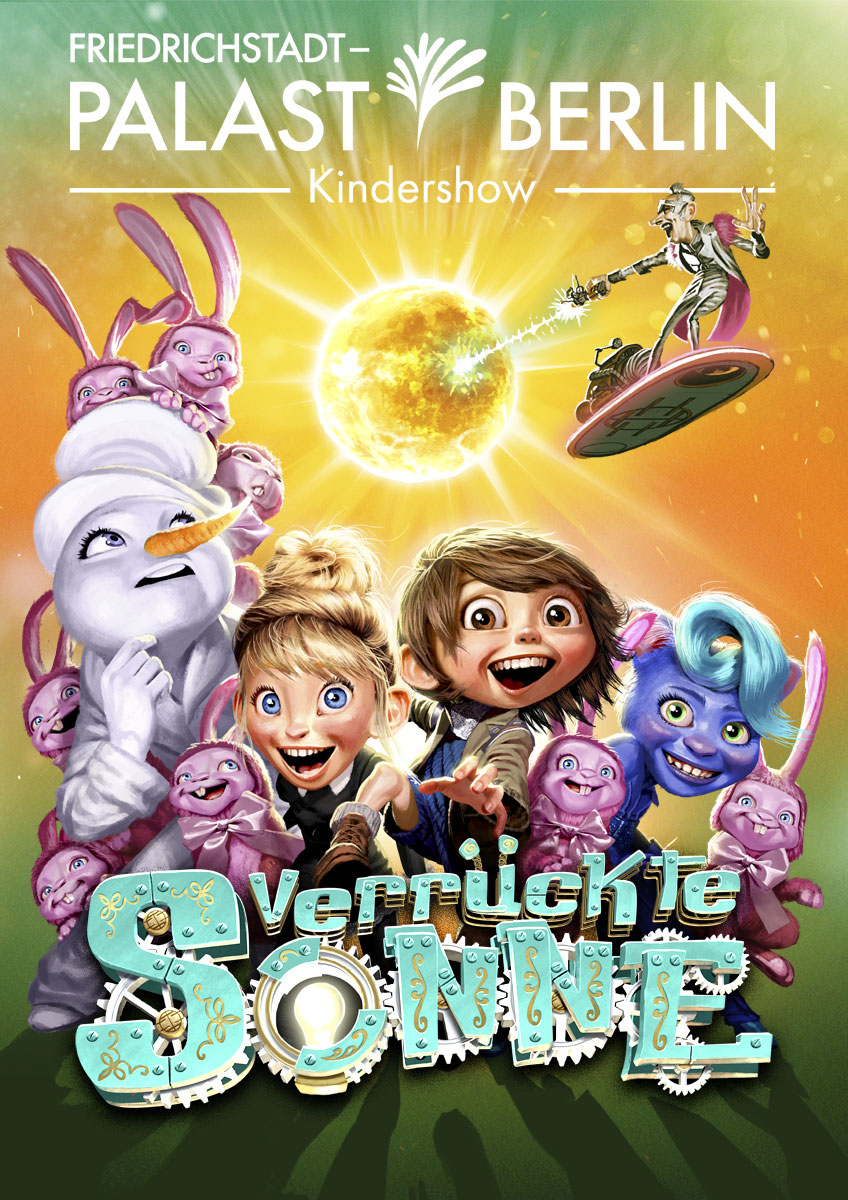 The upcoming childrenshow is telling a Jump 'n' Run Adventure over solidarity, friendschip, and the courage to surpass oneself.
It thematizes the insight that big interventions against nature have big consequenses on us and the planet we are living on.
More than 100 kids are playing for kids and their families on the biggest theater stage in the world.
Anja Krabbe wrote songs and songlyrics for this show.